Hello once again!
I recently acquired a USBTinyISP.
I immediately tried to read and flash an ATTiny2313 that was lying around here. After studying the 6pin ISP pinouts (it took more time than I'm willing to admit), I tried to make a breadboard circuit, and failed spectacularly. I kept getting no response from the ATTiny.
I then decided to make a vero proto circuit to connect them. It ended up being a quite decent board, and will probably come in handy.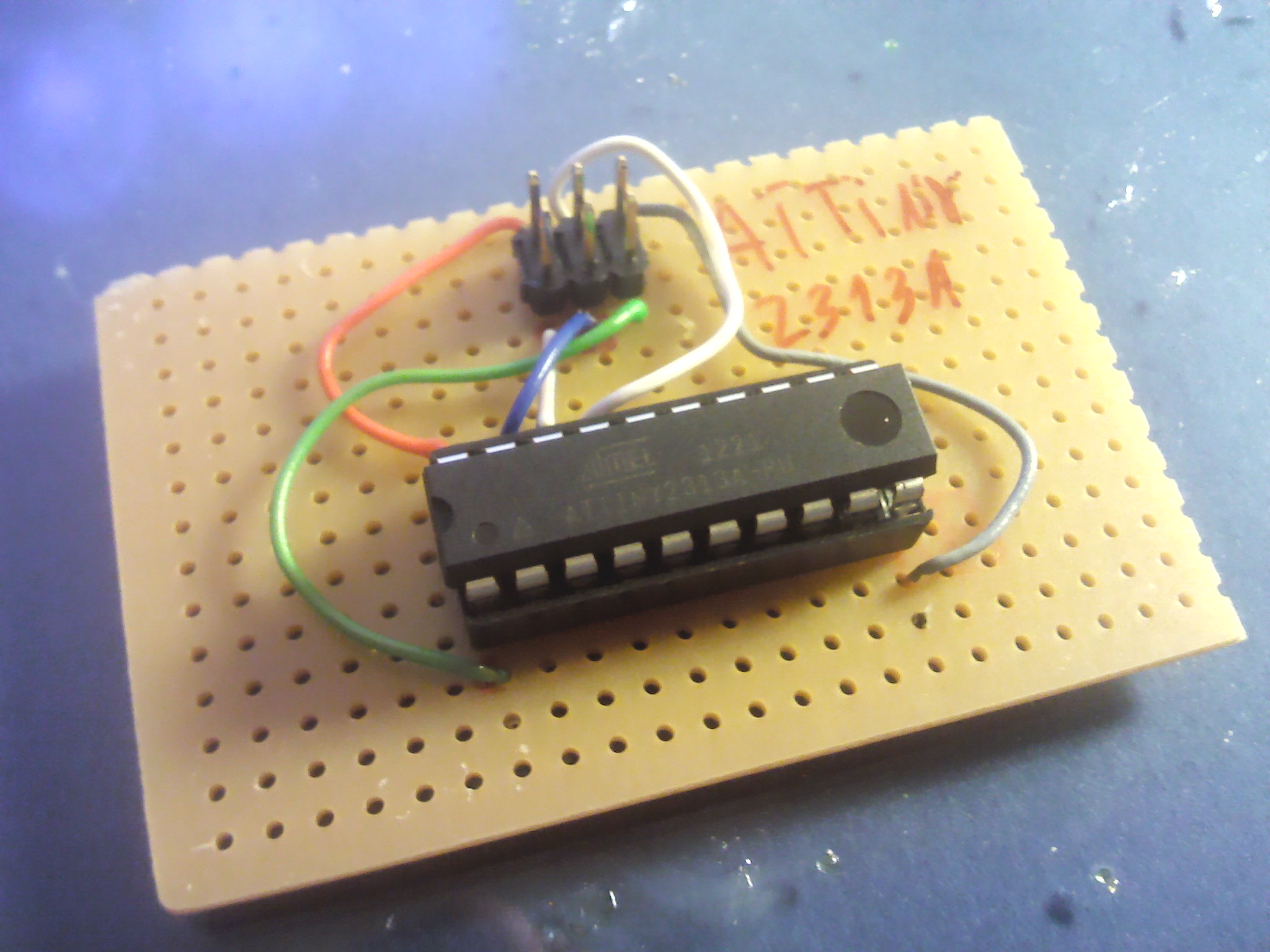 After connecting for the first time, AVR Dude had no problem detecting my Tiny2313A using:
$ avrdude -c usbtiny -p t2313

avrdude: AVR device initialized and ready to accept instructions

Reading | ################################################## | 100% 0.01s

avrdude: Device signature = 0x1e910a

avrdude: safemode: Fuses OK

avrdude done.  Thank you.
As you might have noticed, no COM/USB port parameter is required, since USBTinyISP is itself an independent USB device.
To flash an hex in the chip, just use:
$ avrdude -c usbtiny -p CHIP_MODEL -U flash:w:HEX_FILE.hex